Visitors online
20
Visitors today
470
Total visitors
8,971,796
Total page hits
44,746,795
Papilionidae
Swallowtails

Apollo
Scarce Swallowtail
Small Apollo
Southern Festoon
Spanish Festoon
Swallowtail
Tiger Swallowtail
Hesperiidae
Skippers

Chequered Skipper
Dingy Skipper
Essex Skipper
Fiery Skipper
Grizzled Skipper
Large Chequered Skipper
Large Skipper
Lulworth Skipper
Mallow Skipper
Oberthür's Grizzled Skipper
Shy Saliana
Silver-spotted Skipper
Small Skipper
Pieridae
Whites,Yellows

Bath White
Berger's Clouded Yellow
Black-veined White
Brimstone
Cleopatra
Clouded Yellow
Cryptic Wood White
Dappled White
Green-veined White
Large White
Moorland Clouded Yellow
Orange-tip
Pale Clouded Yellow
Real's Wood White
Small White
Wood White
Nymphalidae
Browns,Fritillaries,Aristocrats

Albin's Hampstead Eye
Almond-eyed Ringlet
American Painted Lady
Arran Brown
Blue Pansy
Camberwell Beauty
Cassia's Owl-butterfly
Comma
Dark Green Fritillary
False Grayling
Gatekeeper
Glanville Fritillary
Grayling
Great Spangled Fritillary
Heath Fritillary
Hermit
High Brown Fritillary
Illioneus Giant Owl
Indian Red Admiral
Julia
Large Heath
Large Tortoiseshell
Large Wall
Lesser Purple Emperor
Map
Marbled White
Marsh Fritillary
Meadow Brown
Mediterranean Fritillary
Monarch
Mountain Ringlet
Niobe Fritillary
Painted Lady
Peacock
Pearl-bordered Fritillary
Purple Emperor
Queen of Spain Fritillary
Red Admiral
Ringlet
Scarce Tortoiseshell
Scotch Argus
Silver-washed Fritillary
Small Brown Shoemaker
Small Heath
Small Pearl-bordered Fritillary
Small Tortoiseshell
Speckled Wood
Spotted Fritillary
Tamarindi Owlet
Wall
Weaver's Fritillary
White Admiral
Woodland Grayling
Zebra
Riodinidae
Metalmarks

Duke of Burgundy
Lycaenidae
Coppers,Hairstreaks,Blues

Adonis Blue
Black Hairstreak
Blue Spot Hairstreak
Brown Argus
Brown Hairstreak
Chalk Hill Blue
Common Blue
Geranium Bronze
Gray Hairstreak
Green Hairstreak
Green-underside Blue
Holly Blue
Ilex Hairstreak
Lang's Short-tailed Blue
Large Blue
Large Copper
Long-tailed Blue
Mazarine Blue
Northern Brown Argus
Purple Hairstreak
Purple-edged Copper
Purple-shot Copper
Scarce Copper
Short-tailed Blue
Silver-studded Blue
Slate Flash
Small Blue
Small Copper
Sooty Copper
Turquoise Blue
White-letter Hairstreak

Key:

Primary

,

Secondary
Welcome to UK Butterflies!
The UK Butterflies website provides information on all of the butterfly species found in the British Isles, including those that are extinct or migrants. This website is open to anyone wishing to contribute - click here to find out how you can help! Finally, the many website features can be accessed using the drop-down menus found at the top of each page.
"www.ukbutterflies.co.uk is the essential and most comprehensive website on British butterflies. Its inspiring pages provide beautiful images, news and information about butterflies for everyone who is interested in them." - Jeremy Thomas and Richard Lewington, The Butterflies of Britain and Ireland.
| | |
| --- | --- |
| UK Butterflies 2016 Calendar | 04-Sep-15 |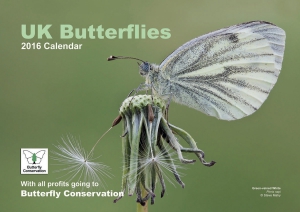 The UK Butterflies 2016 Calendar is now available to order! The calendar has been produced in association with Butterfly Conservation and includes photographs from several UK Butterflies members, with one species shown per month. All profits will go to Butterfly Conservation. Click here for more information and details on how to order.
| | |
| --- | --- |
| UK Butterflies Annual Photography Competition | 26-Oct-15 |
| | |
| --- | --- |
| | The UK Butterflies 2015 Annual Photography Competition is now open for entries! In keeping with the online nature of the UK Butterflies website, the competition itself will be conducted entirely over the web. The competition closes on November 30th and the winning photos will be announced in early December. The overall winner will receive a copy of The Video Guide to the Butterflies of Britain and Ireland (DVD) which has been kindly donated by NatureGuides. Click here for information on how to enter. |
| | |
| --- | --- |
| Notes and Views, Issue 4 - May to August 2015 | 11-Oct-15 |
| | |
| --- | --- |
| | A new issue of Notes and Views provides a summary of interesting items posted on UK Butterflies and other media between 1st May and August 31st 2015. |
| | |
| --- | --- |
| A Review of Rainbow Dust | 18-Sep-15 |
| | |
| --- | --- |
| | From the publisher: Much more than just another field guide or a natural history of butterflies Rainbow Dust explores the ways in which butterflies delight and inspire us all, naturalists and non-naturalists alike. Beginning with the author's own experience of hunting and rearing butterflies as a boy, Peter Marren considers the special place of the butterfly in art, literature, advertising and science, and, latterly, our attempts to conserve them. Rainbow Dust takes in the controversy over collecting, the women who studied them and the curious details that lead to butterflies being feared as well as loved. This is a celebration of butterflies; one shot through with a sense of wonder but also of sorrow at what we are losing. Click here to read the review. |
| | |
| --- | --- |
| A Review of In Pursuit of Butterflies | 17-Sep-15 |
| | |
| --- | --- |
| | From the publisher: Matthew Oates has led a butterflying life. Naturalist, conservationist and passionate lover of poetry, he has devoted himself to these exalted creatures: to their observation, to singing their praises, and to ensuring their survival. Based on fifty years of detailed diaries, In Pursuit of Butterflies is the chronicle of this life. Oates leads the reader through a lifetime of butterflying, across the mountain tops, the peat bogs, sea cliffs, meadows, heaths, the chalk downs and great forests of the British Isles. Full of humour, zeal, digression, expertise and anecdote, this book provides a profound encounter with one of our great butterfly lovers, and with a half-century of butterflies in Britain. Click here to read the review. |
| | |
| --- | --- |
| New Article! Egg-laying Preferences of the Small Copper | 09-Aug-15 |
| | |
| --- | --- |
| | This new article by William Langdon summarises a study into the egg-laying habits of the Small Copper (Lycaena phlaeas) on Common and Sheep's Sorrel in the author's garden in west Somerset. A survey of egg-laying was used to test the hypothesis that female Small Coppers would prefer to oviposit on shorter Sorrels that were regenerating after grazing, in the hope that the project's findings would enable the author to provide more of such Sorrels (thereby encouraging further breeding in my garden) and potentially inform habitat management for this species on a broader scale. |
| | |
| --- | --- |
| New Article! A History of the Large Blue in Somerset | 03-Jul-15 |
| | |
| --- | --- |
| | This new article by Peter Andrews details historical records and specimens from Somerset of the extinct Large Blue Maculinea arion subspecies eutyphron (Fruhstorfer, 1915). There is also an account of I.R.P. Heslop's mid 20th century discoveries of M. arion in Somerset at previously unrecorded localities. |
| | |
| --- | --- |
| A Review of Pocket Guide to the Butterflies of Great Britain and Ireland | 14-Jun-15 |
| | |
| --- | --- |
| | From the publisher: This handy pocket-sized book has become the essential guide to identifying the butterflies of Great Britain and Ireland. It contains over 600 superb illustrations of the life stages of each species, together with beautiful artworks of butterflies in their natural settings and pertinent species information, distribution maps and life history charts. A selection of day-flying moths is also included for comparison. Presented in an accessible, easy-to-use field-guide format, this is an ideal guide for beginners, as well as for more experienced butterfly enthusiasts. This second edition has been fully revised and features a new, illustrated 'at-a-glance' identification guide to species within families, updated distribution maps and species accounts, as well as new spreads and artwork for the Cryptic Wood White and Scarce Tortoiseshell. Click here to read the review. |
| | |
| --- | --- |
| Notes and Views, Issue 3 - January to April 2015 | 19-May-15 |
| | |
| --- | --- |
| | A new issue of Notes and Views provides a summary of interesting items posted on UK Butterflies and other media between 1st January and 30th April 2015. |
| | |
| --- | --- |
| A Review of Butterflies of the World | 18-May-15 |
| | |
| --- | --- |
| | From the publisher: A lavishly illustrated book covering the butterflies of the world, with informative text written by an expert author who has spent many years watching and studying lepidoptera around the world. Opening chapters cover the evolution, anatomy, lifecycle, ecology and taxonomy of the world's butterflies. The bulk of the book comprises chapters offering comprehensive coverage of each of the world's butterfly families, from the spectacular swallowtails, apollos, morphos and birdwings through to the cryptic browns, whites, skippers and hairstreaks. The pages are illustrated with hundreds of stunning colour photographs showing more than 350 images taken, mainly by the author, from locations around the world. Click here to read the review, by Guy Padfield. |
| | |
| --- | --- |
| New Article! The Butterfly Collection of the Bree Family | 27-Apr-15 |
| | |
| --- | --- |
| | This new article by Mike Mead-Briggs describes the rediscovery of a small but historically-interesting collection of butterflies assembled by members of the Bree family, from Allesley in Warwickshire. Both the Rev. William Thomas Bree and his son, the Rev. William Bree, are cited in numerous 19th century books as being knowledgeable observers of butterflies. A wonderful read containing a wealth of information to be found nowhere else. |
| | |
| --- | --- |
| New Article! A History of the Large Copper and Scarce Copper in Somerset | 03-Apr-15 |
| | |
| --- | --- |
| | It has been over twenty years since the late Roger Sutton published information regarding the specimens of the British Large Copper and Scarce Copper in the Taunton Museum collections. This article reevaluates these historic specimens, which are now held at the Somerset Heritage Centre in Taunton. Further information is also provided on the Somerset collectors that are thought to have encountered both of those Lycaena species on the Somerset Levels. The paper also mentions the further discovery of early specimens of Large and Scarce Coppers that may have originated in Somerset. |
| | |
| --- | --- |
| A Review of Britain's Butterflies (3rd edition) | 16-Mar-15 |
| | |
| --- | --- |
| | From the publisher: Britain's Butterflies is a comprehensive and beautifully designed photographic field guide to the butterflies of Britain and Ireland. Containing hundreds of stunning colour photographs, this revised and updated edition provides the latest information on every species ever recorded. It covers in detail the identification of all 59 butterfly species that breed regularly, as well as four former breeders, 10 rare migrants and one species of unknown status. The easy-to-use format will enable butterfly-watchers - beginners or experts - €"to identify any species they encounter. Click here to read the review. |
| | |
| --- | --- |
| New Article! The Demise of the Mazarine Blue in Great Britain | 06-Mar-15 |
| | |
| --- | --- |
| | This article explores various causes for the extinction of the Mazarine Blue (Cyaniris semiargus) in Great Britain. It differs from past articles by elaborating upon changes in distribution and flight period (illustrated appropriately) in order to provide a clearer understanding into the possible reasons behind, and pace of, the butterfly'™s demise. |
| | |
| --- | --- |
| A Review of African Queens and their Kin - A Darwinian Odyssey | 24-Feb-15 |
| | |
| --- | --- |
| | From the publisher: This book is an amazing compilation of a life's work representing over 40 years of study. Using a model species, the African Queen, Danaus chrysippus, the author takes us on a fascinating tour of the life history, ecology, genetics, behaviour, including mimicry, migration patterns and phylogeography of this important butterfly species complex and its closely related species and forms. It is very much a tour in space - Africa and other tropical countries of the world, as well as North America and Australia - as well as in time, unravelling the evolution of this butterfly in its African home and its slow spread around the globe, time enough for substantial genetic changes to have occurred. Click here to read the review. |
| | |
| --- | --- |
| New Article! Climate Change and the Large White | 23-Feb-15 |
| | |
| --- | --- |
| | An observation of an 'extra brood', resulting in larvae of Large White very late in the year, suggests that, just as asynchrony between plants and butterflies may prove challenging to the butterflies' survival, asynchrony with the autecology of their parasitoids can assist survival. If further studies confirm this finding, it would explain the value of a genetic component giving a predilection towards attempting additional broods despite the potential pitfalls as essential environmental resources dwindle. More can be found in this new article by Nick Bowles. |
| | |
| --- | --- |
| A Review of Seeing Butterflies | 19-Feb-15 |
| | |
| --- | --- |
| | From the publisher: See living butterflies and moths with new eyes through Philip Howse's fascinating text and superb imagery. Understand the reasons for the enchanting colours and designs on their wings, and their varied and intriguing survival strategies of behaviour, mimicry, and camouflage. This new way of looking at these beautiful and iconic insects and the superb images will inform and inspire nature-lovers, photographers, artists and scientists. Click here to read the review. |
This website is supported by Aurelian Books. Click on the logo below for more information.