After a weekend of being 'confined to barracks' with an upset tummy, missing my weekend in Suffolk and with it probably my chance of seeing Swallowtail and Black Hairstreak this year, I was well fed up and needed to get out and about again.
I went with eccles to Collard Hill for Large Blue, and we found some, at least 12!
A male
Male underside
And several females laying eggs,
I like this shot. Can you see an egg?
A Bee Orchid and a Marbled White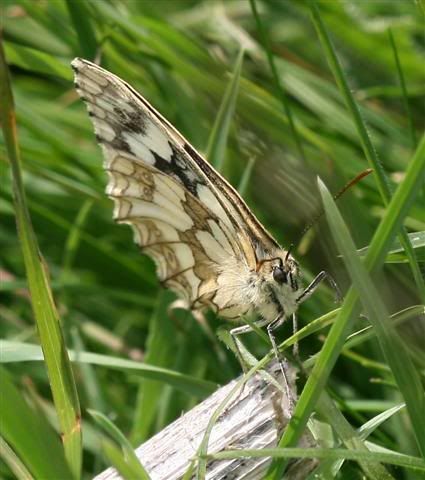 Also seen were lots of Meadow Brown, only to be out numbered by Small Heath, a few Common Blue and a few assorted whites.
What a lovely day. Thanks Mike